Who we are:


A unique team of talented and experienced foodservice professionals who have a proven track record of success. Each member of our team specializes in a specific area of foodservice operations.
What we do:


We are the only turnaround management company which specializes exclusively in the restaurant space. The Restaurant Management Group provides complete outsourced management services, operational assessments, and assistance to financial executives confronted with situations involving distressed restaurant obligations.
About us:


The RMG is a collaborative effort of restaurant professionals who have very specific areas of expertise ranging from culinary operations to financial reporting and profitability. Our team is able to delivery specialized results from the top down, or bottom up. Leadership is critical to the success of any foodservice organization and our specialized team of restaurant experts provide the necessary guidance to achieve results.
Tel : (212) 300-5676
THE RESTAURANT MANAGEMENT GROUP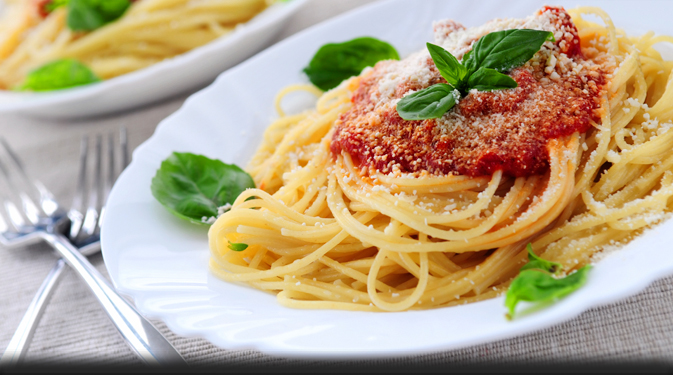 About Us
The Restaurant Management Group is the only turnaround management company which specializes exclusively in the restaurant space. RMG delivers a unique team of talented and experienced foodservice professionals who have a proven track record of success.




Combined 150 years of restaurant experience

| | |
| --- | --- |
| » | 4 Members have specialized in restaurant turnarounds (bottoms up- not simply financial) |
| » | Experience across numerous brands and segments |
| » | Operational expertise combined with brand position and strategic initiatives |
| » | Only boutique restaurant turnaround management company with a CTP |
Services Provided:
| | |
| --- | --- |
| » | Interim CEO / CRO |
| » | Court Appointed Receiver |
| » | Complete Outsourced Management Services |
| » | Borrower analytics (borrower is in technical default and lender would like more information before negotiating concessions |
| » | Operations/Management/Corporate Staff Assessment |
| » | Bankruptcy Industry Advising |
| » | Bankruptcy Examiner |
| » | Concept Assessment (Operations, Menu, Marketing, Brand Positioning, Financial) |
| » | Court Appointed Trustee |
| » | Restaurant consulting services (operations, menu, safety, risk management, marketing, research, brand positioning, decor, development, franchising, etc.) |
| » | Special Servicing consulting |
Jim Balis - President - Unavailable to work on projects
Core Capacity : Turnaround Management and Detailed Financial Analysis/Valuation Modeling, Restaurant Operations Analysis, Menu Analysis, Brand Positioning, Restaurant Management. Jim's core capacity has proven itself through CEO and President appointments within the foodservice space. Jim has extensive experience, and across multiple brands and industries in this position. His analysis begins with the financial and operational performance of individual units/divisions/profit centers, then targets corporate operations and ultimately involves valuation analysis, emergency action plans, turnaround, normalization and exit strategies. Until forming The RMG, Jim Balis spent much of his career working as a high-level special assets manager overseeing more than a billion dollars of distressed commercial debt- most of which was in the restaurant space. Through this position, Jim was involved and/or directed the turnaround of numerous business operations.
Turnaround Successes (highlights)
Dunkin' Donuts Franchisee (50+ units) - CEO/CFO/CRO - Brought in to advise,
provide leadership through a pre-packaged Chapter 11 proceeding. Additionally to reduce
G&A, improve internal and operating efficiencies.
McGrath's Fish House (20 units) – CRO – Initially engaged to perform turnaround management
services (improved operating performance from several periods of double digit declining sales
to positive SSS in 6 months). Ultimately advised and guided client through a Chapter 11
proceeding.
Sticky Fingers Rib House (22 units) - CEO/CRO - Jim was brought into a crisis situation with declining market share, double digit sales/ebitda slippage and a poor economic climate. Immediately, Jim developed a turnaround plan using a multi-pronged approach.
Casual Dining Chain (250 units) - CRO Analysis - Analyzed turnaround plan, provided complete operations, menu, BOH and FOH operations assessment, brand positioning analysis and market research response initiative reviews (approx revenue $500,000,000). Drafter revised restructure strategy and plan not used. Name must remain confidential.
The Spaghetti Warehouse (multi-unit concept US and Canada) - CEO - analyzed operations, conducted market research, developed 2-year turnaround plan, implemented interior/exterior remodel, menu re-engineering and revised marketing campaign (approx revenue $56,000,000)
Dakota Steakhouse and Sirloin Saloon (multi unit concept) - CEO -assumed all management responsibilities, stabilized operations (nuts to bolts)- (approximate revenue $17,000,000).
Armadillo Border Grill and Cantina (multi unit concept) - Asset Manager - in Chapter 11, analyzed operations, implemented operational overhaul, restructured corporate management.
Denny's (multi unit concept) - Asset Manager - in Chapter 11, analyzed operations, identified interim operator, improved efficiencies (corporate and operational).
Founders Funeral Home (36 units) - Asset Manager/CRO - analyzed operations and financial performance, restructured management, implemented new marketing campaign, revised deliverables, partial liquidation of assets.
McIlvaine Trucking Company (42 owned trucks) - Asset Mgr/CRO - analyzed operations and financial performance, identified a consultant, combined effort to revamp operations (long and short haul), pricing structure repair procedures and management change.
Other: Sybra (101 units) - largest Arby's franchisee (Sybra is Arby's spelled backwards), Senior Asset Manager responsible for largest creditor ($125,000,000) -analyzed financials and operational performance - developed competing bid with buyer Triarc - obtained 100% recovery including reimbursement of more than $700,000 in legal fees and costs.
Kainos (54 unit Dunkin Donut franchisee) - CEO/CRO - Brought in at the request of a lender to assist with a pre-arranged chapter 11 proceeding.  Within 3 weeks, the RMG team properly prepared the company for filing with the lender, equity sponsor, and franchisor (Dunkin) in agreement on the plan and exit.  Was promoted to CEO and CRO (replacing existing CEO) after 2 months.
Michael L. Colonna
Mike began his career at Burger King where he quickly rose to the ranks of Training Manager.  He then became Vice President of Operations for Victoria Station after serving several other executive level management positions.  Following a 7 year period as a restaurant owner, Mike assumed a Vice President of Operations and Concept Development position for Boston Chicken.  Since that time he has been Director of Operations for a northeastern Brinker Franchisee of Chili's, On the Border and Bertucci's.  He left the restaurant industry to broaden his experience serving executive positions for Kinko's and Dollar General until 2003 when he returned as an executive focusing on restaurant turnarounds.
Apex Restaurant Group
VP of Operations
NE Restaurant Group
VP of Operations (Chili's, On the Border, Bertucci's)
Boston Chicken
VP Concept Development / Operations
Victoria Station
VP Operations
Burger King
Regional Training Manager
Alan Mandel - Managing Director, Finance
With over 30 years of restaurant expertise, including roles as CFO and Operations Manager, Alan has extensive experience improving performance and driving growth for public and private food service organizations. Alan has a strong track record of increasing profitability and market share through exemplary strategic planning and financial management. His experience includes:
NOBU Restaurant Group
Vice President & CFO
Resources Global Professionals
Financial Consultant
Smith & Wollensky Restaurant Group
Executive Vice President & CFO
C.A. Muer Corporation
Vice President, Finance & CFO
Ogden Entertainment Services
Vice President, Finance
Fine Host Corporation
Vice President & Controller
Restaurant Associates – Charlie Brown's
Vice President & CFO
Sky Chefs
General Manager, Corporate Director of Accounting
Michael J Rummel
Mike began his career with Arthur Andersen & Co where he obtained his CFO license and was consistently promoted to the position of Manager. Following a successfully 8 years with the firm, handling a broad range of businesses, Mike accepted a position with one of his financial clients. As CFO of AppleGrove Restaurants Mike lead the finance team as the company grew from 60 restaurants to over 100 restaurants and $250 million in annual revenue. His activities included building and maintaining a five year financial model, identifying cash needs and maintaining lender relationships to provide the financing for growth. Prior to his experience with AppleGrove Mike spent 10 years in finance positions with 2 companies.
Clients and Relevant Experience
Apple Grove Restaurants
Avado Brands
Don Pablo's
RTM
CFO (franchisee of 100+ Applebee's)
VP of Finance/VP Corporate Controller
CFO
Controller

Chris Prasifka (CRO)
Chris has spent all of his career in the restaurant and retail industry. He began with Focus Brands and Compass group where he was quickly promoted to Senior Vice President of Operations. His experience includes:
Clients and Relevant Experience
Kahala Brands - President
Compass Group Canteen - Sr. VP of Franchise Operations
Focus Brands - Vice President of Operations
Roark Capital - Chief Operating Officer
Mrs. Fields / TCBY - Sr. Vice President

Mike Murphy - Brand Positioning / Market Research Director
Mike has provided strategic insights to over 75 companies both large and small. He helps restaurant and retail companies solve important strategic challenges they face. Mike has become one of the leading researchers for the restaurant industry, and prides himself on being known as the go-to guy for restaurant companies who need to evolve their brand positioning, optimize their menu, develop innovative new menu items that will bring in new guests, develop a new prototype facility or identify the links between employee satisfaction, customer satisfaction, sales, profit and turnover on a unit-by-unit basis.

He has been a speaker at numerous Restaurant industry and New Product Marketing summits on restaurant brand development and innovation work in consumer packaged goods companies.

Clients and Relevant Experience

BrandIQ.biz
White Castle
Hooters
Fridays
Eat 'n Park 

Applebee's
Blue Bunny
Famous Daves
Chevy's

Trish Pascoe (Biz Development / Special Assets Advisor)
Trish entered banking shortly after graduating college and early in her career moved in to special assets. She began with West One Bank, then spent multiple years with Key Bank and Amresco where she was promoted to Senior Asset Manager working with multiple restaurant and C&G defaults). Trish' career highlights include:
Executive Level Experience
Intermtn Community Bank
Amresco
Key Bank
West One Bank

Business Development Officer
Senior Asset Manager
Assistant Vice President Asset Recovery
Special Assets Officer and Credit Officer
Alli Bahen Senior Financial Analyst
Exceptional financial analyst evaluating and maintaining new credit investment opportunities for multiple credit-focused funds totaling $7 billion. Demonstrated articulate recommendations based on detailed financial analysis including due diligence of operational plans, financial statement reviews, and P&L and cash flow modeling. Significant expertise in presentation and discussion with senior management of middle market and large cap companies in the restaurant, retail, consumer products and food & beverage industries.
Alli's career highlights include:
GSC Group, New York, NY - March 2004-June 2009
Vice President, Corporate Credit and Distressed Investment Group
Deutsche Bank, New York, NY - June 2001-March 2004
Investment Banking Analyst, Leveraged Finance Group
Advest, Inc., New York, NY - Summer 2000 and 1999
Merrill Lynch, Virginia Beach, VA - Summer 1999
Summer Internships
Top